Universities
In partnership with BUCS (British Universities and Colleges Sport), British Rowing aims to support indoor rowing activity across the student participant network whether it be for fun, fitness, health or competition.
Go Row Indoor Universities
Working with BUCS, British Rowing are aiming to:
Improve the student experience and raise the profile of indoor rowing through British Rowing's Go Row Indoor programme and Inside Indoor across the higher education network
Roll-out university club and gym offers providing an exclusive support package of instructor training, Go Row Indoor class activity, guidance, marketing materials and support to help with new membership growth and income generation opportunities
Implement new indoor rowing products, tech apps, and training within one of the largest active fitness membership in the UK
Grow event engagement in both the University Indoor and Adaptive Rowing Series (UIARS) and intra-mural indoor rowing competition, as well as the British Rowing Indoor Championships
---
Become a Go Row Indoor University Club 
British Rowing is ready to support your club or gym become an official Go Row Indoor Club.
With a package of support to help utilise existing club facilities and expand your rowing offer, the Go Row Indoor Club programme is ready to connect your venue with the wider student community, help in generating new additional club revenue, and get more people active thanks to the delivery of  indoor rowing classes and new indoor activities.
---
University Indoor and Adaptive Rowing Series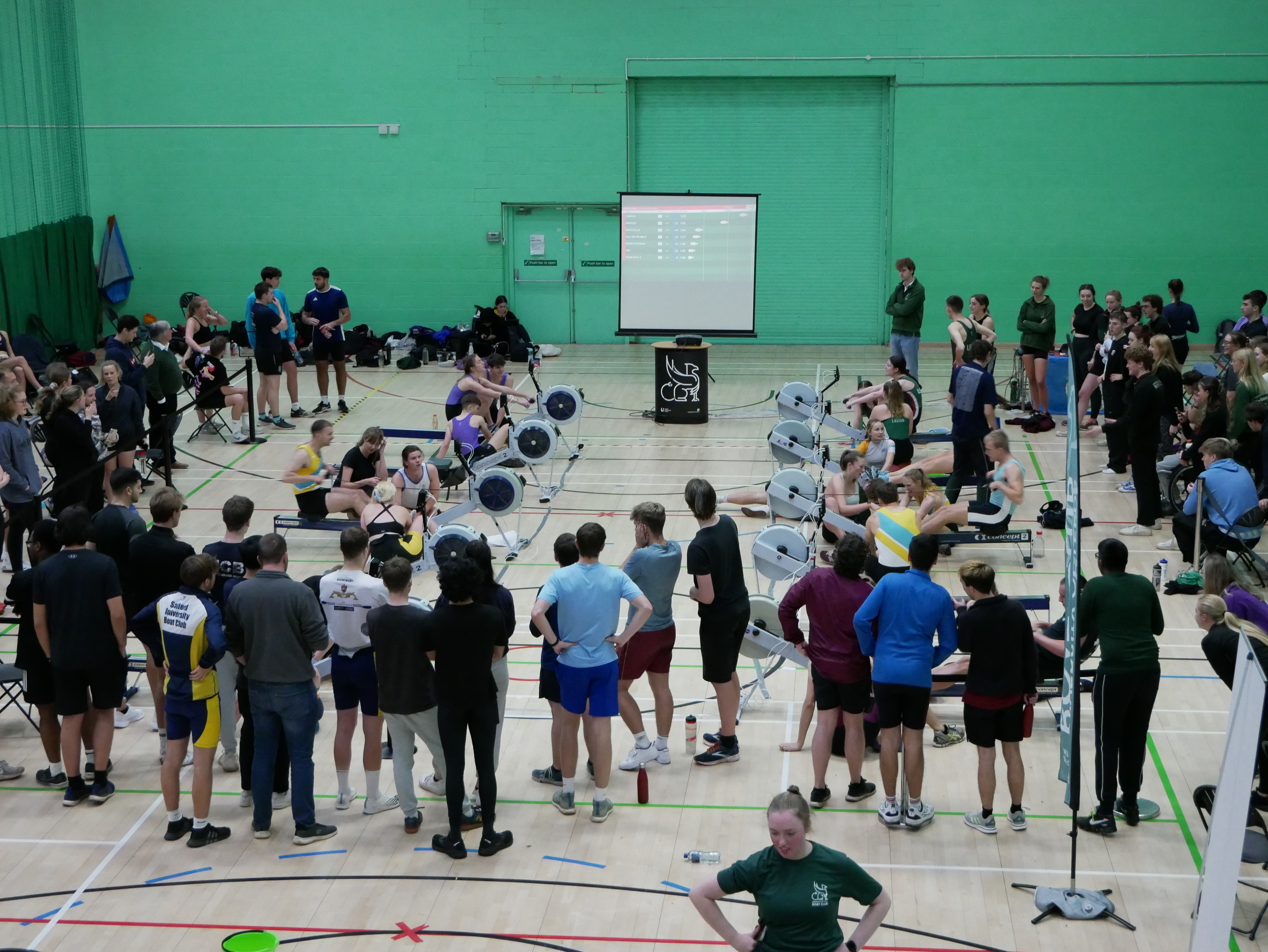 British Rowing and BUCS (British University and College Sport) work together to deliver a yearly University Indoor & Adaptive Rowing Series (UIARS). The series aim is to empower, encourage, and support University rowing clubs to take on the planning and organising of an indoor rowing event, enabling the formation of a national series of competitions delivering a fun and competitive indoor rowing experience for students and local community representatives across the UK.
Each event tries to be accessible as possible and encourages participation beyond the immediate student rowing club, showcasing a great opportunity to provide an indoor rowing event for all abilities and promote how accessible the sport of rowing is to participate in.
To see all of the previous results, as well as the event locations for the 2023 University Indoor & Adaptive Rowing Series (UIARS) click below.
---
Other British Rowing Resources
There are a wide range of other resources, online modules, and more available for university students and coaches, helping you learn more about indoor rowing and the many fitness benefits of using this piece of kit. Our resources have been made to enhance your indoor rowing instruction providing you with the right skills, experiences, and knowledge to support your indoor rowing delivery and participant experience.
Go Row Indoor Online Training Module
Inside Indoor – Powered by British Rowing (The Home for Indoor Rowers)
The Coaching Stream – our one-stop shop for coach development resources
---
Contact Us
All of our support is flexible and adapted to suit each venues requirements. To discuss how we can support your university please email indoor@britishrowing.org