GB Beach Sprint Team hit the ground running at the World Rowing Beach Sprint Finals
Eight GB crews are through to their quarter finals at the first World Rowing Beach Sprint Finals to be held in the UK, as Helen Glover finishes 0.04 seconds in front of New Zealand's Emma Twigg in the time trials
It was a day of mixed weather and brilliant results for the GB Beach Sprint Team, who took to the waves for the World Rowing Beach Sprint Finals in Saundersfoot Harbour, Wales. The first portion of the racing took place on two parallel tracks, with boats setting off down the 500m courses every minute in a flurry of activity and excitement.
The GB solos came through with a promising performance in time trials across the board. Double Olympic champion in the Women's Pair from London 2012 and Rio 2016 Helen Glover (Marlow RC) finished 0.04 seconds in front of Tokyo 2020 Olympic champion in the Single Sculls, New Zealand's Emma Twigg, to take first place in the Coastal Women's Solos time trial (CW1x).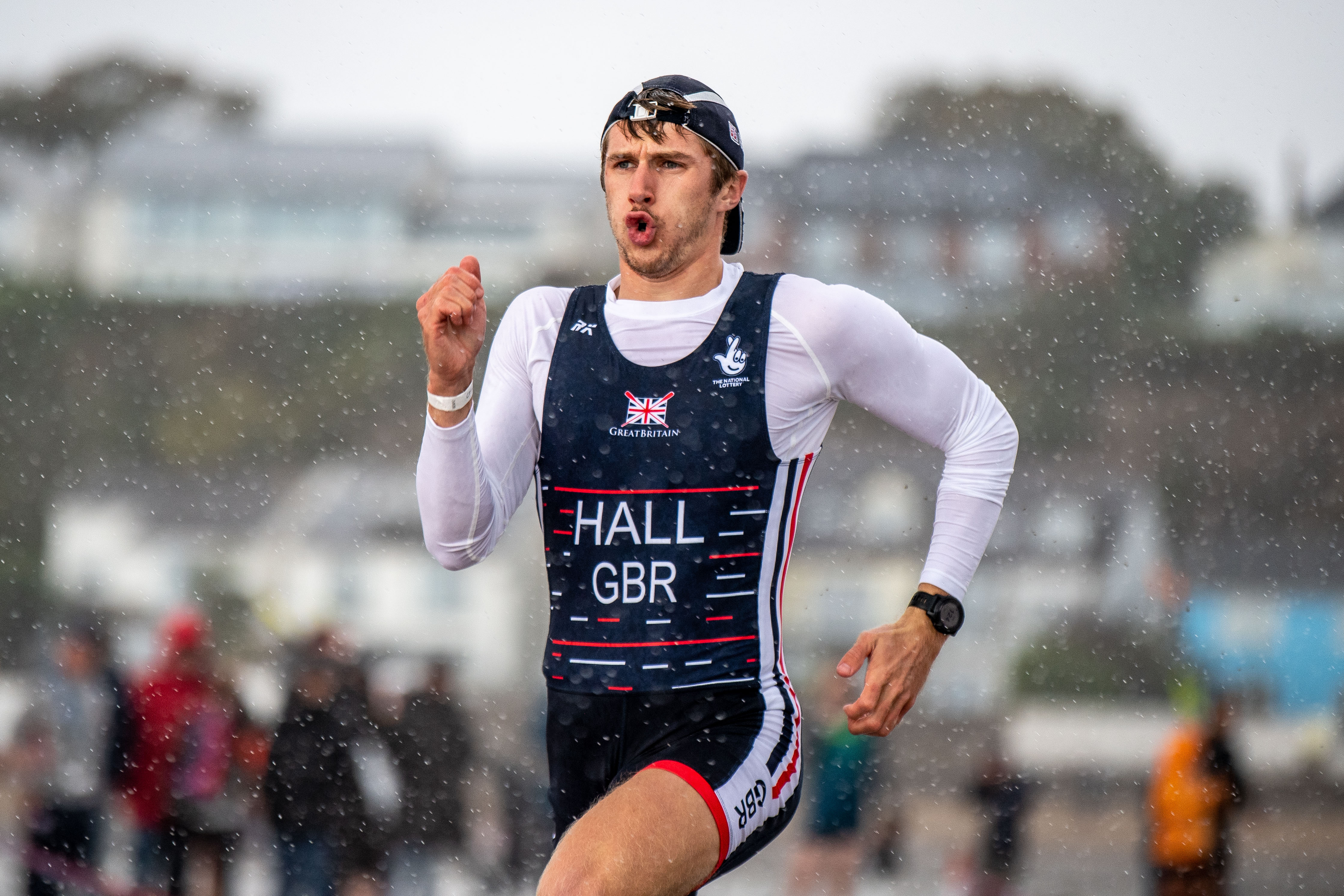 Gregor Hall (Stirling RC) also had a great race in the Coastal Men's Solos, finishing 3.5 seconds behind USA's Christopher Bak in first place, and 4.3 seconds in front of Ben Mazon (NZL) in third. Gregor said: "I had a great, clean run. Special thanks to the boat handlers and support team for getting the boat setup perfectly for me, I couldn't have got this result without them. I'm looking forward to the side-by-side racing on Sunday."
Earlier in the day, the Coastal Mixed Coxed Quad Sculls (CMix4x+) of Jerry Owen (Fishguard and Goodwick Jemima RC), Bo Hughes (Cardiff University RC), Jade Lindo (Twickenham RC), Laura McKenzie (University of Glasgow BC) and cox Ryan Glymond (University of Saint Andrew's BC) placed fourth in their processional time trial and qualified straight for their quarter final, taking place tomorrow.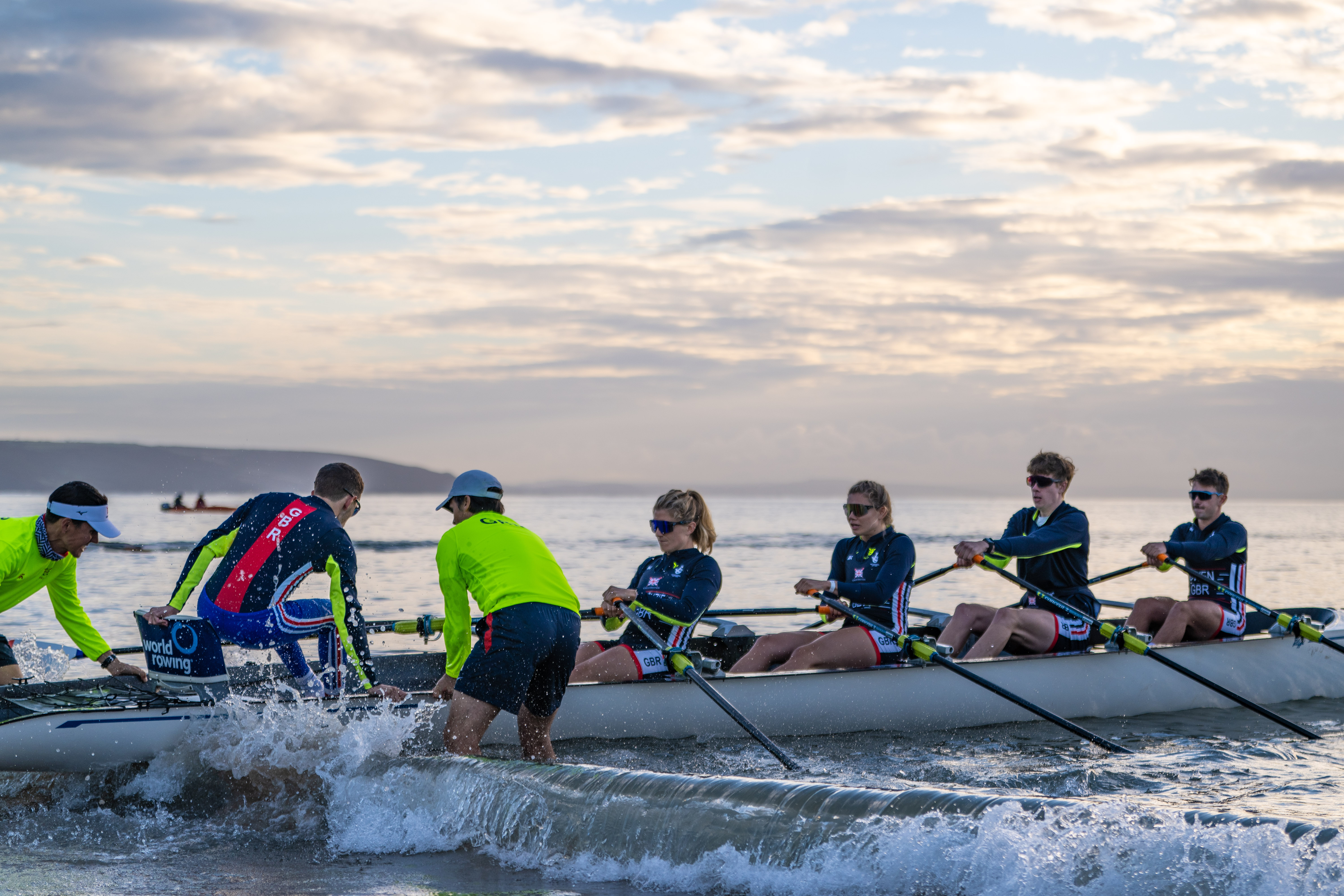 "I think our turns were really good," said Ryan after the race. "The crew was really fast and I was very proud of them. There's always things to improve on – I could be a little bit faster, we could be a little bit sharper. We're going to bring it in the quarter finals."
Clare Jamison (Christchurch RC) and Charles Cousins (Rob Roy RC) rounded off the senior squad's performances, finishing second out of 19 in the Coastal Mixed Doubles (CMix2x).
All five of the U19 crews progressed through to their quarter finals, led by James Cox of Queens Park High School RC, who finished first in the Coastal U19 Men's Solo (CJM1x) time trial almost three seconds ahead of Spain in second place. "I just stayed relaxed, which is the best thing you can do in beach sprints. I really wasn't expecting to come first, so that's a bit unbelievable. Different challenges will come with the side-by-side racing, so I'll have to see what happens."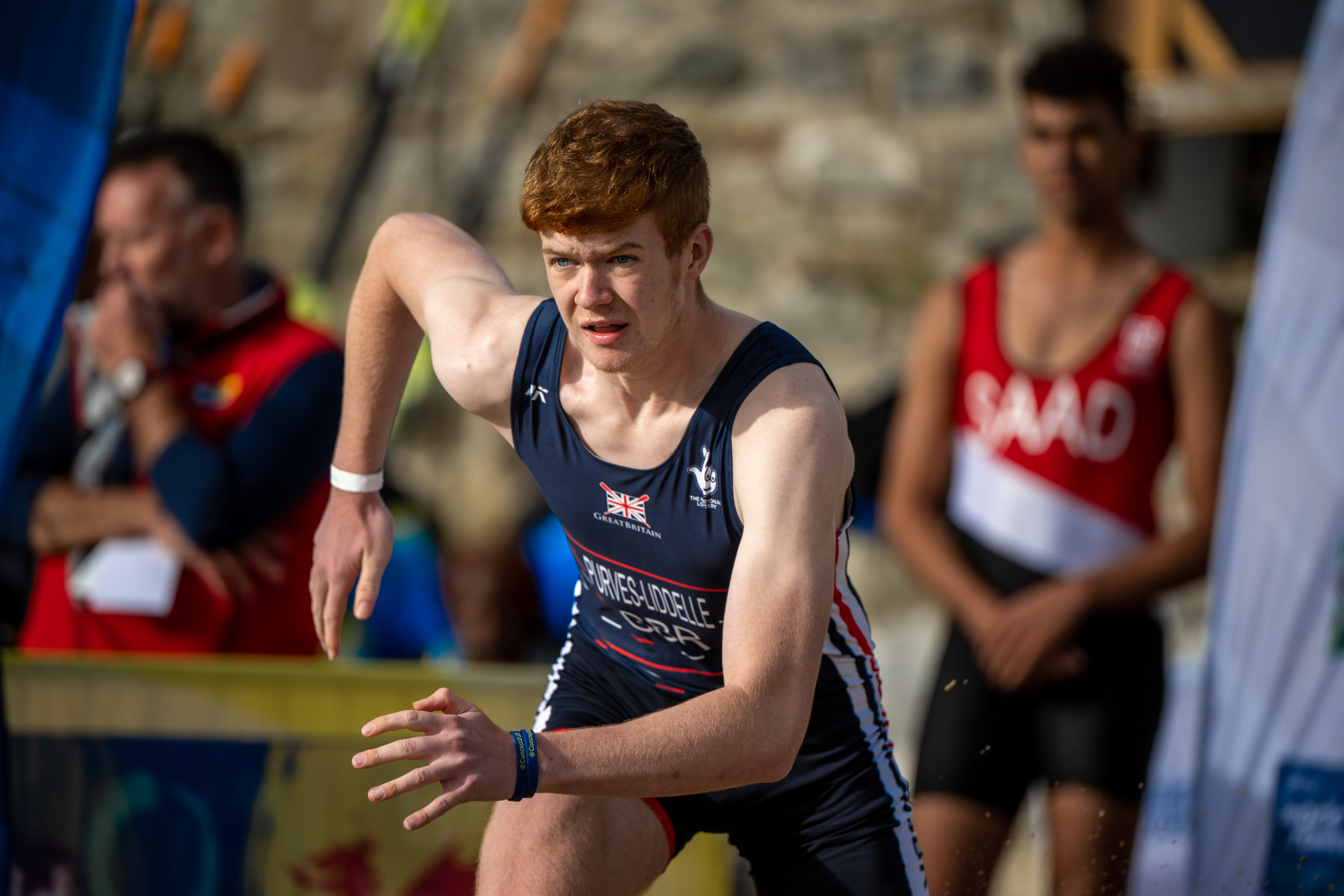 In the Coastal U19 Men's Doubles (CJM2x), Robert Collen (Queen Elizabeth High School RC/Tyne Amateur RC) and James Purves‐Liddell (Durham School BC) placed sixth in their time trial. Round 2 gave them their first side-by-side race of the Beach Sprint Finals, where they beat Japan by seven seconds, earning their place in the quarter finals.
Shortly after, on Track B, the Coastal U19 Women's Doubles (CJW2x) saw Isabel Lancaster (Bradford Amateur RC) and Elisabeth Sekinger (Wycliffe College BC) finished sixth out of 13 crews, progressing onto their Round 2 race where they came first, crossing the line six seconds in front of the Polish team. "It went how we practised," said Isabel. "All in all I think it went very well."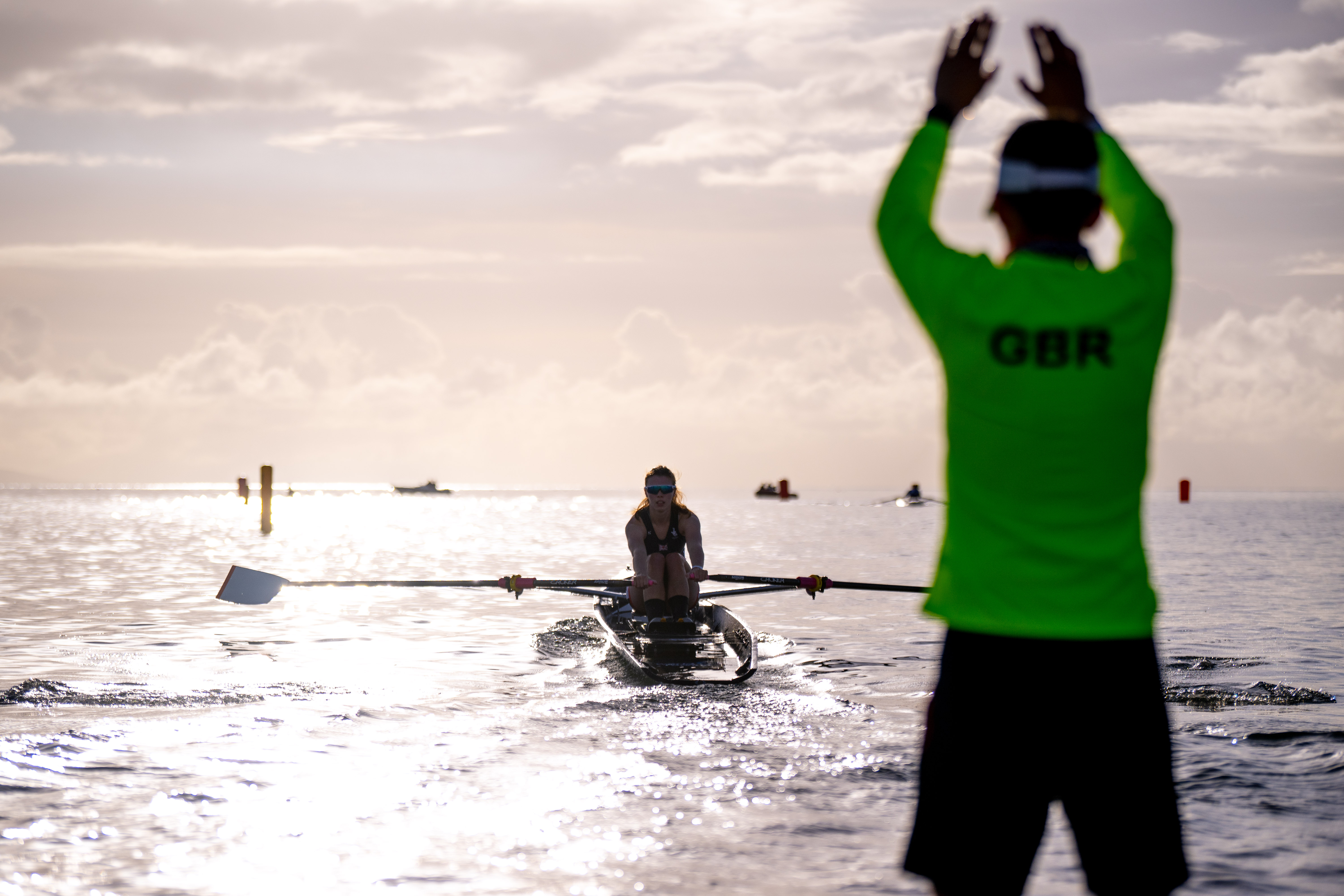 High scores came in thick and fast from that point, with Coastal U19 Women's Solo (CJW1x) sculler Isla MacCallum of Stirling RC finishing second out of 13 on Track A, and the Coastal U19 Mixed Doubles (CJMix2x) Oliver Robertson (Newark RC) and Evelyn Pakule (Lea RC) finishing second out of 19 crews.
Tomorrow's racing will kick off at 08:50 (BST) with Clare and Charles competing in the Last 16, where side-by-side racing will send half of the CMix2x crews through to the quarter finals, leaving the rest to be eliminated. For the remainder of the boat categories, it's a straight set of knock out rounds, with the winners from each race progressing from quarter finals to semis. From there, first place will go onto the A Final, with second competing for bronze in the B Final.
"We had a really good start," said coach Tom Pattichis. "It's always good when the team does well in the morning, it gives the squad confidence, and the singles carried it on into the afternoon. There's still quite a long way to go, but there's a good buzz in the team."
Find a full set of results on the British Rowing website here.