Which GB Rowing Team athletes are racing at Henley?
A large cohort of senior and U23 GB athletes will be donning club colours to compete at the Henley Royal Regatta from 28 June-3 July 2022 as they look to build their racing experience ahead of World Rowing Cup 3 in Lucerne and the World Rowing U23 and Junior World Championship in Varese later in July
The 2022 Henley Royal Regatta is set to be the biggest in its 183-year history after receiving a record number of entries both domestic and international.
Matthew Haywood will be racing with George Bourne in the Men's Double Sculls Challenge event representing Nottingham RC & Tideway Scullers respectively.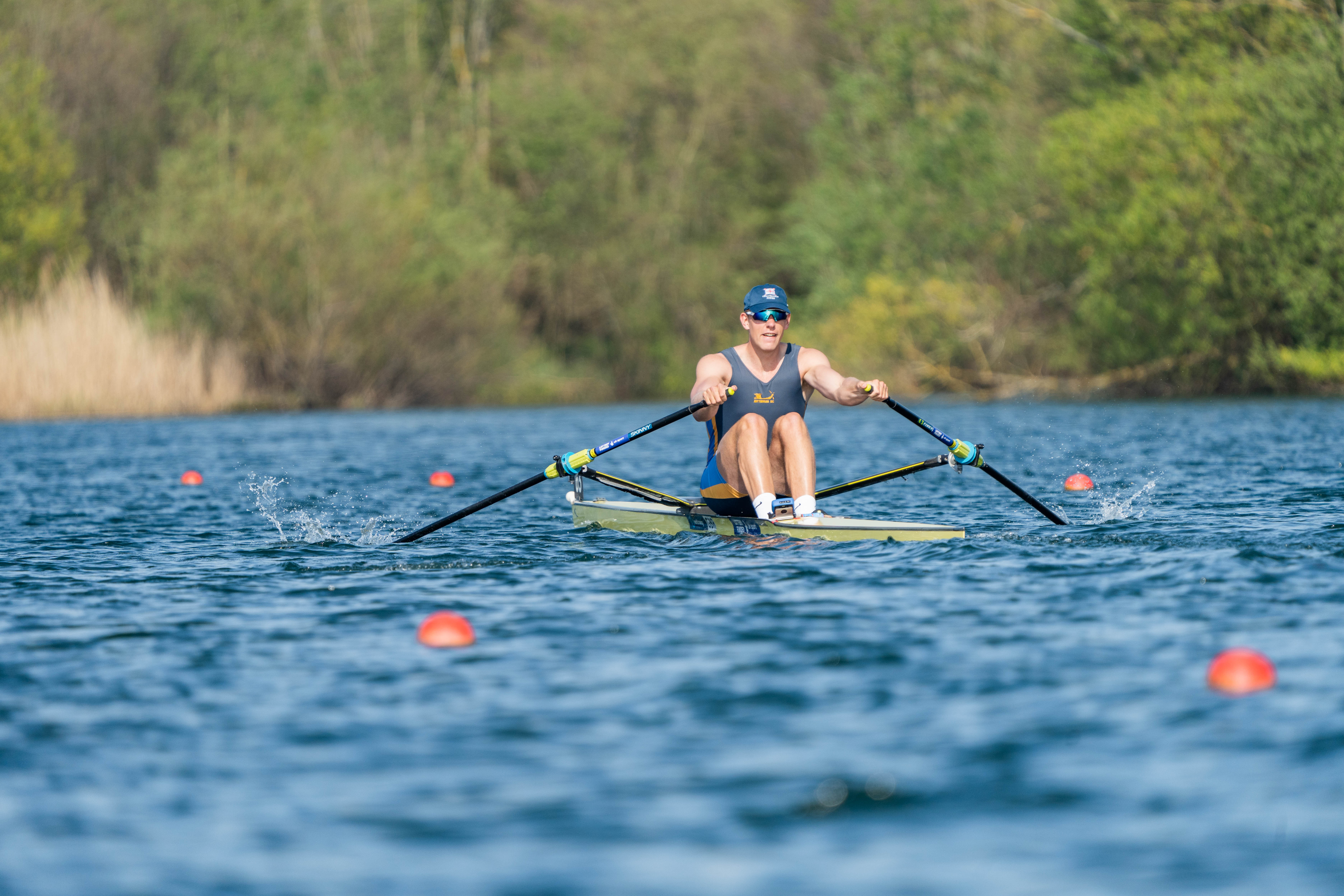 Here, Matthew explains what racing for Nottingham RC means to him: "Racing at Henley is an opportunity to represent my home club, because we spend most of the year racing as Great Britain, so putting on club colours is a good reminder of where we have come from. For me that was learning to row at Burton Leader rowing club, then moving on to the Start programme at Nottingham Rowing Club.
"Both these clubs gave me the opportunity to learn and the support to grow into where I am now. Putting on the Nottingham all-in-one makes me proud of the journey and shows that they are a successful club with a good programme and good rowers. Nottingham is growing and is one of the biggest clubs in the Midlands, so it's very important for me to show what we have as a club and that we are a force to be reckoned with."
Hannah Scott is also paying tribute to her roots, racing for Bann RC as she takes on the Princess Royal Challenge Cup in the women's single sculls. "Bann Rowing Club is one of the oldest rowing clubs in Ireland, founded in 1842. With little over 100 members it has produced successful Olympic athletes such as Alan Campbell, Richard Chambers and Peter Chambers, and world champion Joel Cassels."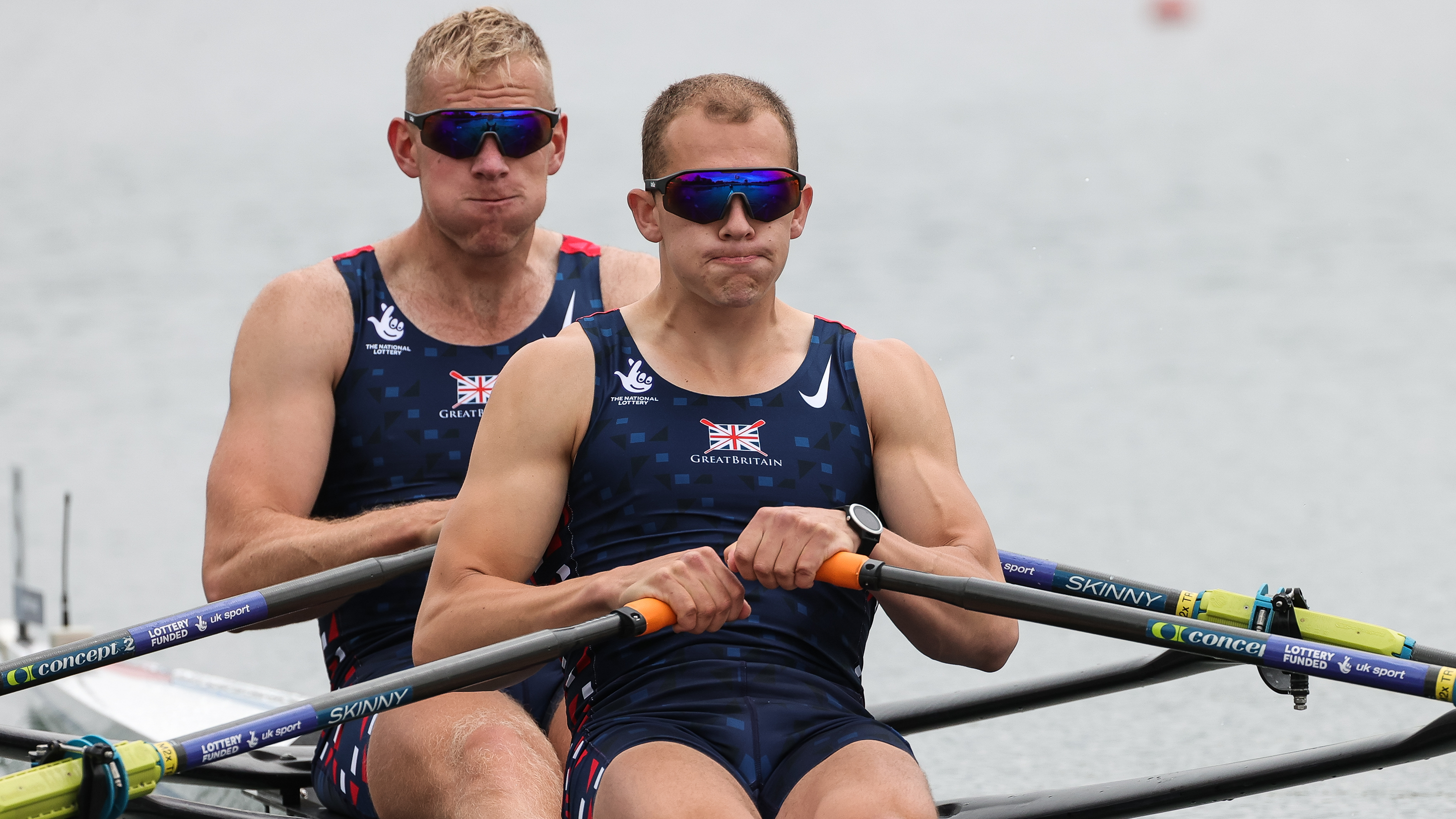 "Following on from this success, I am proud to say I was the first member of Bann (and a female!) to represent them at Henley Royal Regatta. I first represented Bann at Henley in 2018  when I got to wear the red and white one piece down the course; winning the Hambledon pairs with my teammate Heidi Long. This was an incredibly special experience for me because Henley Royal Regatta is such a prestigious event and I was representing my little old club from Coleraine."
"By representing Bann on a larger rowing stage such as Henley Royal, I feel it is something I can do to give back to the club in thanks to the people who have dedicated their time to me over the years"
"I am proud to represent Bann Rowing Club as it flies a flag for the smaller clubs scattered across Great Britain and Northern Ireland. I hope by representing a smaller club, we, at British Rowing, can attract a more diverse group of athletes from smaller, less well-known clubs from right across the United Kingdom.
"To me, representing Bann symbolises hard work and dedication, as it does not matter where you come from; even if you sometimes feel defeated by lack of resources available at hand. As the old saying goes "a good craftsman never blames his tools" and Bann taught me that through and through. It's just about making the boat go fast!"
"Rowing seems to have a reputation for being a "rich" sport. However, Bann Rowing Club is quite the opposite. It is located in a modest building, under a Chinese food restaurant in the town of Coleraine. It is built entirely off volunteer coaches sacrificing time from their jobs and away from their families.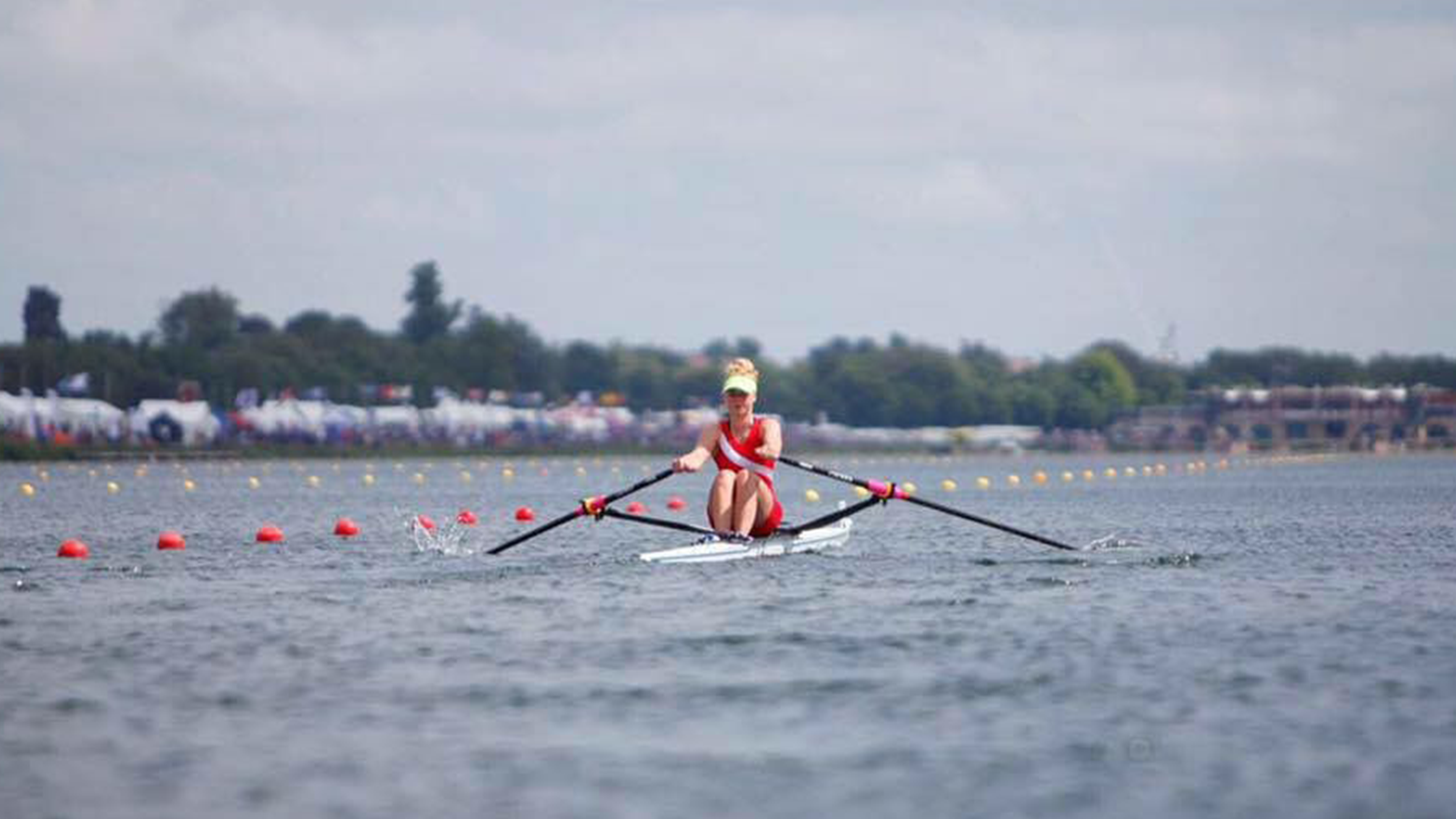 "There are many reasons why representing Bann Rowing Club is special to me. In Northern Ireland, rowing offers a unique experience by not only acting as an escape for children through a sport, but also being able to be used to build a bridge for kids to meet from both Protestant and Catholic backgrounds by sharing their love for the sport."
By representing Bann on a larger rowing stage such as Henley Royal, I feel it is something I can do to give back to the club in thanks to the people who have dedicated their time to me over the years. Special thanks go out to Geoff, Alison, Susan and Karen."
Hannah added  "I would also like to extend my thanks to Leander Club for supporting me in my u23 development journey. By taking me under their wing I have felt their immense support throughout my progression onto the Senior team."
The athletes racing are:
Men's & Women's Senior Squad
*Unless otherwise stated, the women's squad is coached by Andrew Randell, James Harris and Darren Whiter.
| Event |   Crew | Club(s) | Coach |
| --- | --- | --- | --- |
| Princess Royal Challenge Cup (W1x) | Hannah Scott | Bann RC  | * |
| Princess Royal Challenge Cup (W1x) | Imogen Grant | Cambridge University BC | Rob Baker |
| The Remenham Challenge Cup  (W8+) | Rebecca Edwards, Lauren Irwin, Emily Ford, Esme Booth, Samantha Redgrave, Rebecca Shorten, Rowan McKellar, Heidi Long, Morgan Baynham-Williams (cox) | Imperial College & Leander | * |
| The Double Sculls Challenge Cup  (M2x) | Matthew Haywood and George Bourne | Nottingham RC & Tideway Scullers School | Dan Moore |
| The Queen Mother Challenge Cup (M4x) | Sam Meijer, Seb Devereux, Harry Leask, John Collins | Leander & Tideway Scullers | Paul Stannard |
| Silver Goblets & Nickalls' Challenge Cup (M2-) | Ollie Wynne-Griffith and  Tom George | Cambridge University Boat Club | Rob Baker |
| Silver Goblets & Nickalls' Challenge Cup (M2-) | Harry Glenister and  Joshua Bugajski | Leander & Oxford Brookes University | Harry Brightmore |
| The Stewards' Challenge Cup  (M4-) | Will Stewart, Sam Nunn, Matt Aldridge, Freddie Davidson | Oxford Brookes & Leande | Christian Felkel |
| The Grand Challenge Cup (M8+) | Rory Gibbs, Morgan Bolding, David Bewicke-Copley, Sholto Carnegie, Charlie Elwes, Tom Digby, Lenny Jenkins, Tom Ford, Henry Fieldman (cox) | Oxford Brookes & Leander | Steve Trapmore |
U23s GB Athletes
| Event |   Crew | Club(s) | Coach |
| --- | --- | --- | --- |
| The Double Sculls Challenge Cup (M2x) | Victor Kleshnev and James Cartwright | Leander | Pete Sheppard |
| Princess Royal Challenge Cup (W1x) | Lauren Henry | Leicester RC | Pete Sheppard |
| Open Women's Double Sculls (W2x) | Vwaire Obukohwo and Katherine George | Twickenham RC & Leander Club  | Peter Chambers |
| Town Challenge Cup (W4-) | Daisy Bellamy, Sarah Portsmouth, Phoebe Campbell, Lauren Carey | Cambridge Univ BC & Leander | Brian Young |
| The Remenham Challenge Cup (W8+) | Lettie Cabot, Amber Harwood, Hannah Medcalf, Katharine Kalap, Carla Russell, Zoe Scheske, Muryn Greene, Olivia Caesar, Charlotte Gregory (cox) | Leander & Tideway Scullers | Pete Sheppard |
| The Visitors Challenge Cup (Intermediate) (M4-) | Harry Geffen, Miles Beeson, Calvin Tarczy, Douwe De Graaf | Tideway Scullers & Molesey BC | Pete Sheppard |
| The Ladies Challenge Plate (Intermediate)  (M8+) | Connor Brown, Oliver Olsen, Thomas Horncastle, Joe Willis, Keyan O'Donnell, Laurence Joss, Max Deering, Felix Rawlinson, Scott Cockle (cox) | Thames RC & Leander | Brian Young |
Event :

The Double Sculls Challenge Cup (M2x)

  Crew :

Victor Kleshnev and James Cartwright

Club(s) :

Leander

Coach:

Pete Sheppard
Event :

Princess Royal Challenge Cup (W1x)

  Crew :

Club(s) :

Leicester RC

Coach:

Pete Sheppard
Event :

Open Women's Double Sculls (W2x)

  Crew :

Club(s) :

Twickenham RC & Leander Club 

Coach:
Event :

Town Challenge Cup (W4-)

  Crew :

Daisy Bellamy, Sarah Portsmouth, Phoebe Campbell, Lauren Carey

Club(s) :

Cambridge Univ BC & Leander

Coach:

Brian Young
Event :

The Remenham Challenge Cup (W8+)

  Crew :

Lettie Cabot, Amber Harwood, Hannah Medcalf, Katharine Kalap, Carla Russell, Zoe Scheske, Muryn Greene, Olivia Caesar, Charlotte Gregory (cox)

Club(s) :

Leander & Tideway Scullers

Coach:

Pete Sheppard
Event :

The Ladies Challenge Plate (Intermediate)  (M8+)

  Crew :

Connor Brown, Oliver Olsen, Thomas Horncastle, Joe Willis, Keyan O'Donnell, Laurence Joss, Max Deering, Felix Rawlinson, Scott Cockle (cox)

Club(s) :

Thames RC & Leander

Coach:

Brian Young
You can watch every race at Henley Royal Regatta live on YouTube here
Find the draw here