Mohamed Sbihi selected as one of two Team GB Flag Bearers for opening ceremony
Sbihi will carry the British flag alongside sailor, Hannah Mills, following in an illustrious line of legendary rowing flag bearers
TeamGB has announced that British rower, Mohamed Sbihi, will be one of two Team GB flagbearers at Friday's Olympic opening ceremony. Mohamed and Hannah Mills will carry the Union Flag into the Olympic Stadium in Tokyo which begins at midday, UK time.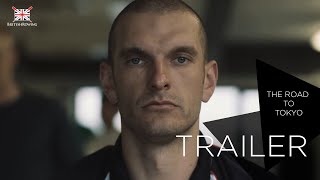 Play Video
Mohamed was characteristically humble when told he'd been chosen, "It's a huge honour and privilege to have been selected as one of the flag bearers for Team GB. I was completely speechless when I found out.
"Since the last time a rower was selected for the role, there have been people that have won multiple gold medals that I feel should get a special mention as they have paved the way for me. I was lucky to have rowed and trained with many of them. People such as Katherine, Pete, Andy, Tom James, Alex, Matt Langridge, Helen and Heather all deserved the honour as well but race scheduling never worked for them. It's a privilege to say I will walk for them and their Olympic history."
Sbihi will join the ranks of rowers who have carried the British flag at the Olympic opening ceremony alongside some legendary company: Jack Beresford (1930), Sir Steve Redgrave (1992 and 1996), Sir Matthew Pinsent (2000).