ParalympicsGB selects rowing squad for Tokyo 2020
Three 2021 European medal winning crews to lead the way for ParalympicsGB in Tokyo
Eight rowers, including three reigning Paralympic champions and five Paralympic debutants, have been selected to compete for ParalympicsGB at the rescheduled Tokyo 2020 Paralympic Games this summer.
James Fox was part of the gold medal-winning crew that won the mixed coxed four (PR3 Mix 4+) at Rio 2016. This time around, he will race alongside Paralympic debutants Ellen Buttrick, Giedre Rakauskaite, Ollie Stanhope and Erin Kennedy (cox).  Together, the rowers have already enjoyed significant success, winning the world title in 2019 and most recently the 2021 European Championships in Varese, Italy.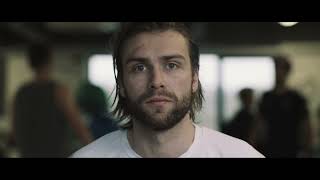 Play Video
Road to Tokyo

Follow the journey of the GB Rowing Team to the Olympics and Paralympics

Coming Summer 2021
Commenting on the crew's impressive, unblemished record, Fox said: "Despite limited recent racing, we've built up strong momentum over the past few years and a record of results, most recently at the 2021 Europeans. I feel like we win because we train really hard, do a lot of things right and have an incredible crew bond and we can't wait to try and keep that record intact in Tokyo.
"It's been a longer Paralympic cycle than we're used to but I feel incredibly relieved that it's going ahead. I'm also so grateful to the Japanese people for letting us come to their country so that we have a chance to defend our Paralympic title."
Also hoping to defend their Paralympic title from Rio 2016 are reigning world champions Lauren Rowles and Laurence Whiteley in the mixed double sculls (PR2 Mix 2x). The pair may have had limited recent racing experience due to the COVID pandemic but they showed good form when claiming gold at the 2021 European Championships in April.
Rowles said: "There's just not a feeling quite like it. The Paralympics is so special. The first games (Rio 2016) was about doing it for a seven-year-old me, whose childhood dream was to become a Paralympian. Now, going into my second Games, it's about doing it for the next generation and building a legacy that will hopefully inspire other seven year olds to take up sport.
"It also means so much more because of everything we've been through in the last 18 months but also the five-year journey has been so special. I'm so excited to get out there and tell our story through our performance at the Sea Forest Waterway in Tokyo Bay."
Completing the line-up for Tokyo 2020 is European silver medallist Benjamin Pritchard, who will race in the men's single sculls (PR1 M1x), having made his international debut just two years ago.
Reflecting on his journey to Tokyo 2020, the 29-year-old Welshman said: "If someone had told me five years ago that I'd be about to compete at the Paralympics for ParalympicsGB, I'd have said 'no chance'. I didn't even know what Paralympic rowing was. My accident happened in the middle of Rio 2016 so it's quite special that five years on I'm now headed to Tokyo.
"I'm really excited and can't believe it's happening, I can only describe it as euphoric. You want to make your family and friends proud, then there's three and a half million people in Wales who I hope will get behind me, as well as ParalympicsGB supporters across the rest of the UK. I'm super excited to get out there and wear the flag with pride."
ParalympicsGB finished top of the rowing medals table at Rio 2016 and Chef de Mission Penny Briscoe believes the squad for Tokyo 2020 are capable of impressing on the water once again: "I'm delighted to welcome the eight rowers to the ParalympicsGB team for Tokyo 2020. With a terrific mix of experience and Paralympic debutants, I know the group will continue to go from strength to strength. They have already excelled on the international stage and I look forward to joining them on their journey to Tokyo."
Louise Kingsley, Deputy Director of Performance Pathways & Paralympic Programme at British Rowing added: "It feels like this day has been a long time coming. The past year has presented many challenges, however this squad has demonstrated enormous resilience, dedication and determination.
"By focusing on each day at a time, learning from their experiences as individuals and as a team they have come out of this unique period in great shape and ready to show the world their potential.  We have a good balance of returning 2016 Paralympic champions and first-timers who are excited to have the opportunity to race on the Sea Forest Waterway at what will undoubtedly be a very unique Games experience."
Para GB rowing crews for Tokyo 2020 Paralympic Games
PR1 men's single sculls (PR1 M1x)
Coach: Tom Dyson
PR2 mixed double sculls (PR2 Mix 2x)
Coach: Tom Dyson
PR3 mixed coxed four (PR3 Mix 4+)
Coach: Nick Baker