Managing COVID-19 V12.1
With the Government confirming the delay to Step 4 of their COVID-19 roadmap, we have published an updated version of our guidance
It's been fantastic to see clubs up and down the country reopening their doors and members enjoying being able to get back on the water. It's been a terrific effort from volunteers to keep their members engaged throughout a difficult period and to put in place all the arrangements required to allow rowing to take place. Thank you to everyone who has made this happen.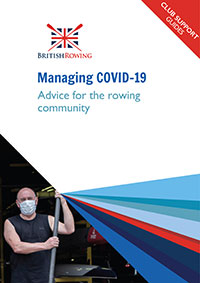 Download Version 12.1
Please note: each update from the last version is highlighted in yellow and there is a full list of changes at the end of the document.
As restrictions have eased over recent weeks, it has been great to see more and more competitions safely take place across the country. Competitions don't happen without volunteers and so I'd like to thank everyone who is helping get them up and running again. We recognise that our guidance on competitions hasn't been used as much so far, so please do let us know if you have any feedback via
competitions@britishrowing.org
.
With the 4-week pause at Step 3 of the roadmap, our team remains on hand to offer advice and support to help you get your club or competition back up and running. Whilst our office remains closed, you can still speak to staff members by requesting a call back. Equally, if you are a club member, please be kind to those helping your club and bear in mind just how much information there is to take on board. We also have a range of resources available to support clubs, competitions and volunteers on our website.
The rowing community has demonstrated great patience and responsibility as we have moved through the steps since the end of the lockdown. Thank you for this and also to the many of you who have continued to support British Rowing by renewing your membership during this difficult time. The money that comes from membership is critical to our ability to support the grassroots of rowing including producing and publishing guidance such as this which allows you and your club to get back on the water.
Fingers crossed that England will move to Step 4 on 19 July, the summer weather stays warm and dry, and our rowing community can once again get back to normal activity. Until then Step 3 restrictions remain in place, so please follow the guidance on what you can and cannot do.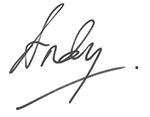 Andy Parkinson
Chief Executive Officer | British Rowing