British Rowing Awards: Medal of Honour for Andy Crawford and Fiona Dennis
Andy Crawford and Fiona Dennis are both recipients of the Medal of Honour – British Rowing's highest award
Two of the rowing community's most dedicated volunteers – Andy Crawford and Fiona Dennis – will receive the prestigious Medal of Honour in this year's British Rowing Awards.
First introduced in 1987, the Medal of Honour is awarded for Outstanding Service to Rowing and is not presented lightly. Former recipients include the good and the great of rowing from Jürgen Grobler, Sir Steve Redgrave and Sir Matthew Pinsent through to Mike Sweeney, Rosie Mayglothling and Annamarie Phelps.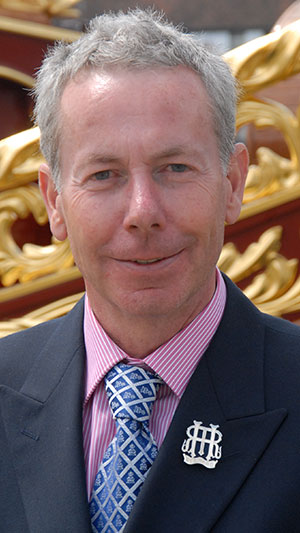 Andy Crawford has been volunteering within the sport of rowing for many years, and highlights of his citation are as follows:
For most event organisers and competitors his presence at events is ubiquitous.
For the last few years Andy had contributed to the sport across a huge number of different areas in many different ways. The mark of the man is that he is as prepared to tow launches to, and from storage, as to chair an event, or run the sport committee. He works tirelessly, without complaint and always in the best interests of the sport, competitors and officials.
The number of events Andy is involved with is astonishing, from the Schools Head, Hampton Head and BUCS Head and Regatta, to name a few – where he contributes as a lead organiser and Chief Umpire. At other events he is an official or launch driver; there is rarely a weekend that Andy is not volunteering for the sport. This has been the case for many, many years.
Andy's portfolio of volunteering includes junior/school age, senior, veteran, student and international rowing – there is no part of the community that he has not, in some way, served.
The mark of the man is that he is as prepared to tow launches to, and from storage, as to chair an event
His quiet and unassuming manner belies a huge knowledge of the sport and he is happy to share this with others. His ability to enthuse and lead rowing volunteers is unparalleled in the sport. As one event organiser in the region said: "Nobody does more for the sport than Andrew Crawford".
In recent years Andy has led the Sport Committee through both an exciting and challenging time, but he has done so with a steady head and hand. He has built relationships and capabilities in a way that few others would be able to do.
Having been one of the most senior strategic volunteers in the sport, on stepping down this year, Andy has simply continued as he always has: enthusiastically, diligently and with great commitment, supporting the sport at all levels.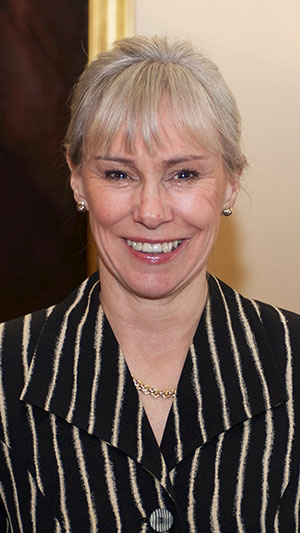 Fiona Dennis has dedicated so many hours to the sport over the years and her enthusiasm is impressive and infectious.
Her citation continues…
She always shows professionalism and always fully supports all those she works with.
She has served the sport tirelessly and there are few who can match her dedication
She is always fair and consistent in making decisions. Her outlook is forward thinking and she strives to keep British Rowing and, especially women's rowing, at the forefront.
She has served the sport tirelessly over many years and there are few who can match her dedication, as the list below shows.
British Rowing Child Protection Case Manager – 2009-2012
Member of Child Protection Committee
Leander committee member – 2016 to present
Life VP Derby Rowing Club – 2011 to present – Ladies Captain 1984
Chair of British Rowing Competition Committee – 2012-2016
Competition Committee member – 2004-2016
Director of British Rowing
River & Rowing Museum Trustee – 2016 to present
Leander Club Secretary – 2019 to present
Rowing experience and umpiring
World Junior Rowing Championships' Function Head on the Organising Committee – leading and managing – 2009 -2011
Athlete services – overseeing crew areas, kit drop-off and physiotherapy provision
Information centre for team members, athletes and volunteers
Team liaison, arrivals and departures
International Federation liaison
Medical provision for volunteers and spectators
Welfare for all juniors attending the event and anti-doping
Chairman British Rowing Championships – 2004-2007 and 2009-2011
Chief Umpire Henley Women's Regatta – 2000-2017
Head of HWR Competition group – 2012-2018
National umpire 25-30 days per year – 1985 to present
FISA umpire – 2001 to present
Umpired at numerous international regattas, World Cups, World Coastal, Junior, U23 & Senior Championships. Member of the 2012 Paralympic Jury
HRR Steward – 2014 to present
Women's Head of the River Chief Umpire – 2001 to present
Rowing 1973-1985 – national championship medals, elite in both sweep and sculling
Thanks to the British Rowing Awards Panel – Mark Davies, Mike Williams, Nick Hubble and Andy Parkinson – for their time selecting the recipients of the Medal of Honour.
We are celebrating the winners of the British Rowing Awards 2020 all the way up until 31 December so please keep and eye out for other winners #BRAwards2020