Meet the Team: John Collins
This week's Meet the Team feature is with Olympian John Collins
An Olympic finalist in 2016, John Collins had a fantastic 2019 season in the men's double sculls with Graeme Thomas, winning World Cup silver and bronze and qualifying an Olympic spot for the men's double sculls. We caught up with him to talk about Olympic finals, lessons learned and life in lockdown.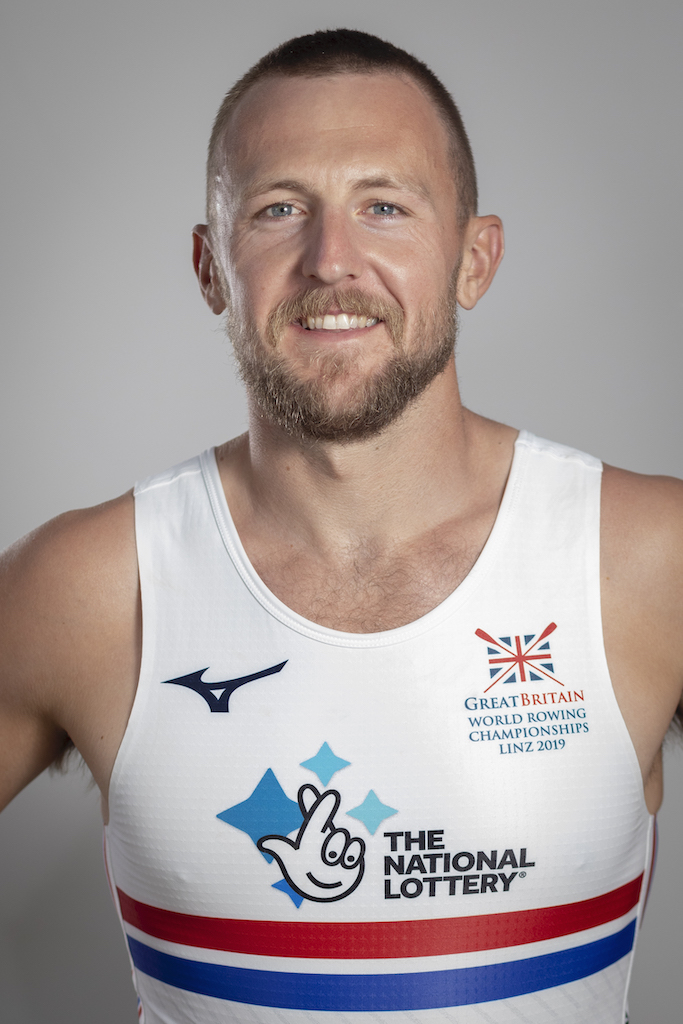 What do you love most about rowing?
Rowing is a sport where there is no clear-cut template of how to be one of the best in the world. Athletes of all shapes, sizes, colours, backgrounds, personality types. All anyone needs to do is find a way that works for them and they can go a really long way in this sport.
When did you first start?
I started rowing in late 2004 as part of the Duke of Edinburgh award.
How did you get into rowing for GB?
I had wanted to from very early on but never really thought it was a realistic ambition until 2006 when I won the overall pennant Pairs Head of the River with an incredible lightweight called Tim Male when I was only 17. Off the back of that I got involved with the junior trialling process and the rest is history.
What's the best thing about being part of the GB team?
Especially in more recent years the legacy of success that we have is incredible to be a part of. It means we have a system we can really trust in. Even when things aren't going well, we know we can just take a step back and look at what we have done that has worked and go to that. It's a lot harder to find something new than to revisit things that have worked. That obviously comes with its own pressure, but we wouldn't be in the team if we couldn't deal with that.
What's the biggest challenge?
Being in such a competitive team, you can very easily get so caught up in the day to day trials and tribulations that you lose sight of the goals further ahead. When you're in the middle of winter training is very easy to drift away from training properly because you want to do a slightly better split than someone else or lift a couple more kilos and the quality of what you're doing takes a back seat. Staying focused on the big picture can be quite hard to do.
What are your career highlights?
The two that come to mind first are making the Olympic final in Rio in the double, and winning gold in the Poznan World Cup in the quad in 2017. In the double we had always been battling to make championship finals and not only did we make it through a really tough semi, but we did it in a style that lead us to think we might have a chance of a medal.
The 2017 quad was just a dream to row in and that race was a really well executed race. The guys we were racing against were real quality athletes and we just cruised away from them. It doesn't get much better than that.
View this post on Instagram
What advice do you wish you could give your younger self?
It took me getting slapped about in an Olympic final to realise that you have to make sure you use every session to move forward. Even if you're too tired to push it physically, you can at least move on technically. You'll never get where you want to be if you think it's OK to go through the motions.
How did you react to the Olympic postponement?
It didn't come as a surprise. I was more worried that it would go ahead in some watered-down fashion and that my parents wouldn't be allowed to come. For me that would be rubbish. So I was relieved. As an athlete who is quite consistent in my training, I just see it as another year of getting better as an athlete.
How are you finding training in lockdown?
I quite enjoy this. I train in a way that's best for me. In my own little bubble. No outside pressure. I also have Karen to train with, so I have someone keeping me honest which makes it a lot easier.
View this post on Instagram
Other than training, how else have you been spending your time during lockdown?
Mostly I have been doing DIY and playing Playstation. But I have also tried to get some work done on what life after rowing is going to look like.
What would you be doing if you weren't a rower?
I don't really know but I am very interested in psychology. So something to do with people and what goes on in their heads. What I do know is that with my love of ice cream, if I wasn't rowing I would be the size of a house.