Meet the Team: Tom Jeffery
We caught up with Tom Jeffery about triathlons, motivation and the perks of being a full-time athlete
After a brief spell rowing at Oxford Brookes, former GB triathlete Tom Jeffery took a very different route into the GB squad. Since joining, he's claimed World Cup silver and bronze medals and raced the pair at this year's World Rowing Championships. We caught up with him about triathlons, motivation and the perks of being a full-time athlete.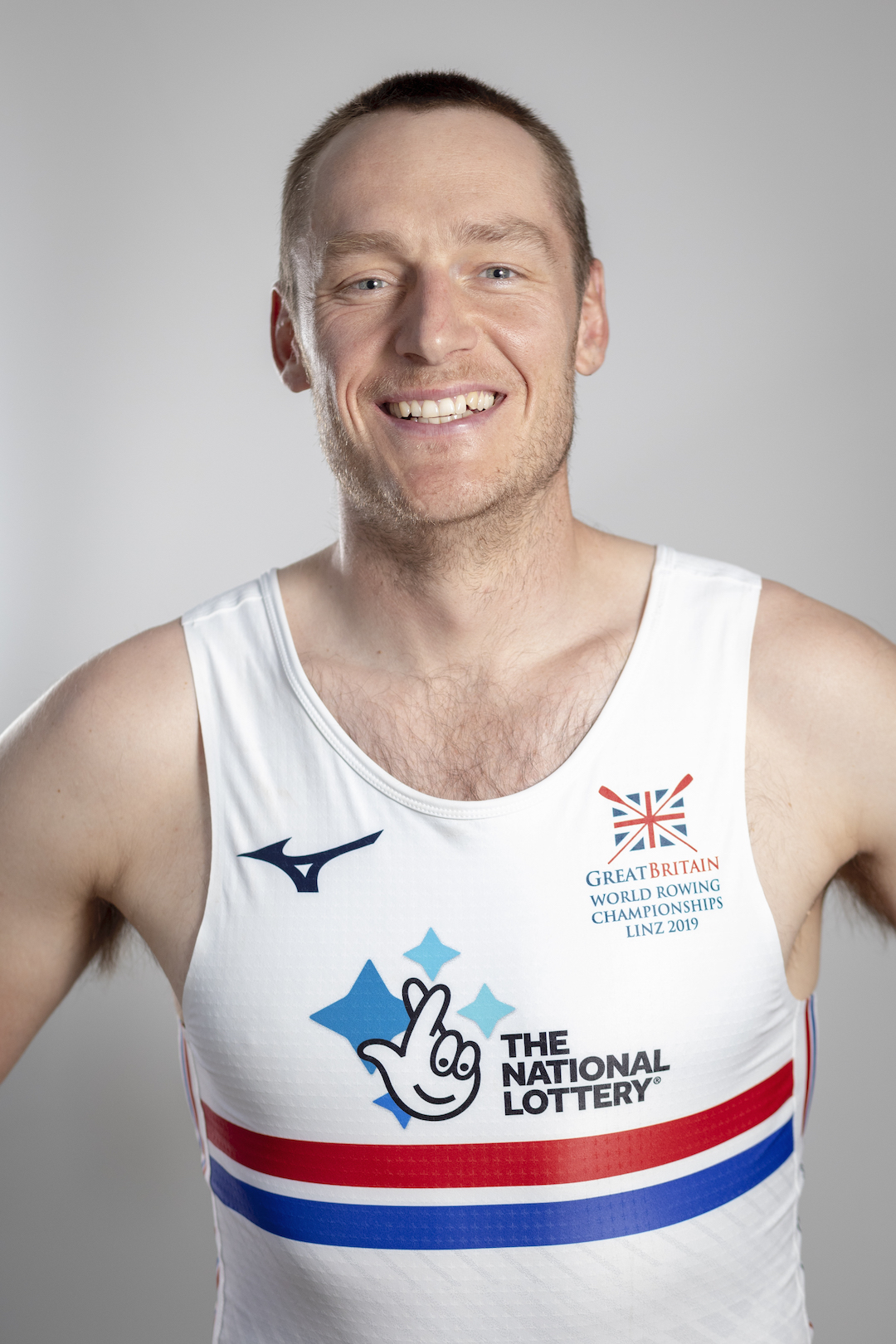 When did you start?
I rowed at Oxford Brookes but I wasn't too keen on the early starts and long hard ergos so called it a day after less than a year! Many many years later, at the age of 27, I was having a few recurring injuries whilst running so was keeping the fitness up for my triathlons on the rowing machine. I think it was my Dad who said I should give rowing another go so joined Thames Rowing Club.
How did you get into rowing for GB?
When I started rowing at Thames I definitely had the mind set that I wanted to row for Great Britain. Two years later I was lucky enough to join Leander in the 2017 season. At Leander they spend a lot of time developing athletes' small boat skills in preparation for the GB Trials system.  After the 'final trial' I was invited into the team, where you are then put through a number of internal tests to determine boats for the summer racing.
Best part of being part of GB Rowing team?
Being with your mates, joking around, having a good time – no deadlines to complete, no paper work, a chef to cook for you, rowing all around the world; sounds pretty good really! In all seriousness it is very tough but the team is very good at putting all that to one side day to day.
Whats the biggest challenge?
I think there's two sides to the process – physical and mental. Most people are probably well aware of how hard rowing is on the body every day. Training, training, training, very little competitions.  The mental side trumps that though, as ultimately we are all there to train hard. Motivating yourself to perform at your best day in day out, trying to do your best to get noticed and selected for a crew, putting poor performances behind you, worry of illness or injury at critical points in the season are all factors that add to the challenge.
What are your career highlights?
I've been lucky enough to have had the opportunity to win twice at Henley Royal Regatta, winning The Thames Cup and Visitors Challenge Cup. Another one is a bit abstract but the process Morgan Bolding and I went through last summer. We were put together quite late on in the season and subsequently had quite a few hoops to get through to compete at the World Championships.  Although the performance wasn't what we were aiming for, when I reflect on it I'm very proud of what we achieved since mentally it wasn't an easy process. People often say sport isn't always about winning and don't get me wrong – I'm very competitive and want to win but in this case there was no victory or gold medal but it's definitely something I look back on positively.
How did you react to the Olympics postponement?
I think we all knew it was coming but when it was official it took a few days to come to terms with the fact that everything we had just been through was for nothing and now we had another six months of training before the season even started… But it is what it is, it really isn't the end of the world. We all love what we do and we've essentially been asked to do that again, for one more year.