Meet the Team: Harry Leask
In our second Meet the Team feature, we spoke to Harry Leask about Henley, cycling and being part of the GB squad
Leander Club's Harry Leask first represented GB in 2015 at the World U23 Championships, before joining the senior squad in 2018. Before lockdown struck he'd had a fantastic start to the 2020 season, finishing in second place at the Olympic Trials. We caught up with him about training in lockdown, altitude camps and advice for his younger self.
Want to hear more from the GB Rowing Team? Follow us on Instagram @britishrowing.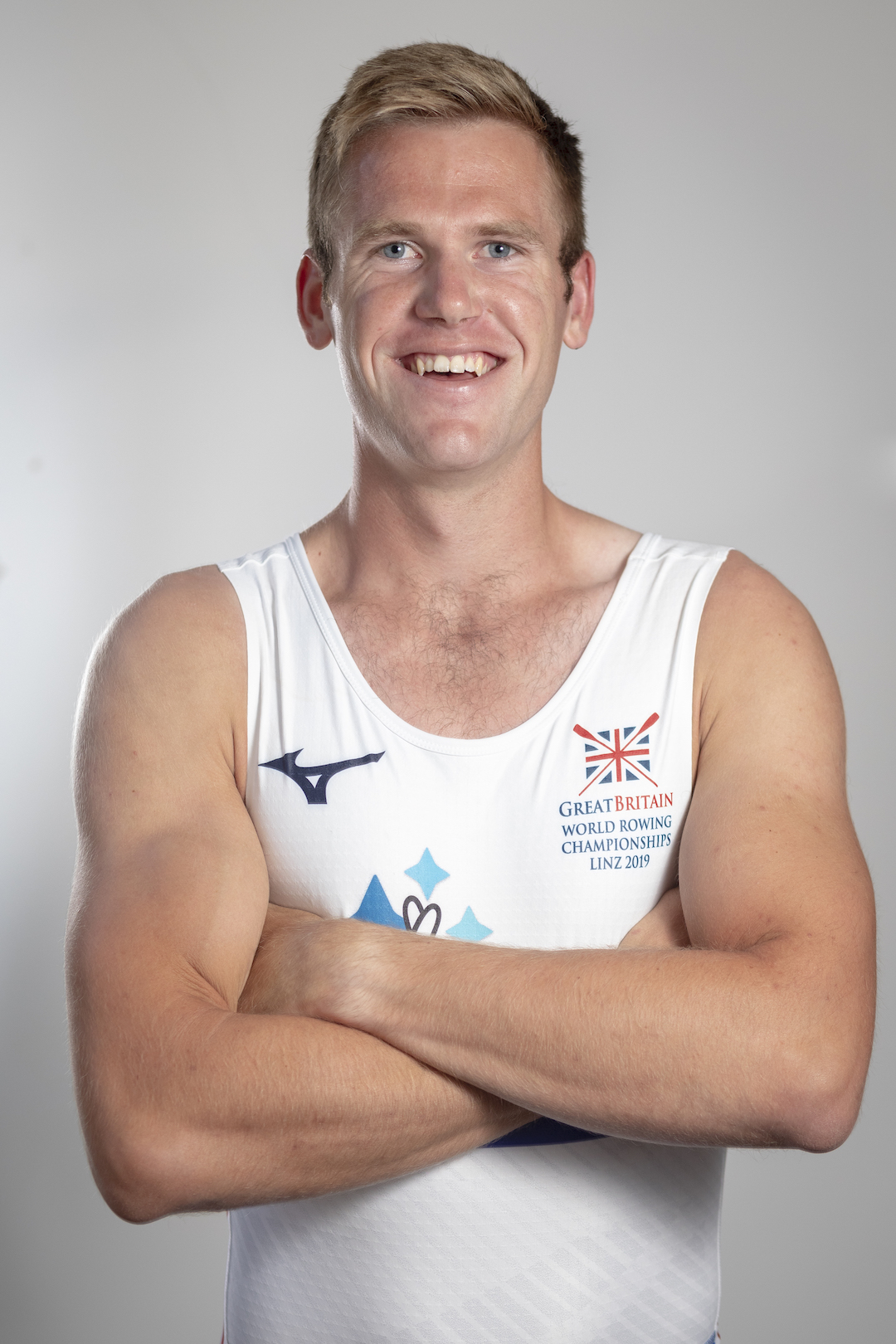 What do you love most about rowing?
Rowing can be such a difficult sport at times, with the early morning starts and cold weather in the winter, but I always love getting out on some flat water and especially in the summer when the sun comes out. Can't forget the racing with hopefully all those hard winter miles paying off.
When did you first start rowing?
I first started rowing when I was around 12 years old. My older brother rowed and after some time spent watching him wondering what all the fuss was about, one day I found out when I was convinced to go in a boat and from then on I was hooked.
How did you get into rowing for GB?
I was fortunate enough to be selected for the U23 GB in three consecutive years, two of which were in the quad, but It all started off in my first year when I ended up racing in the eight although I was a sculler at heart. I knew that the step up to senior level was going to be challenging. My coaches at Leander Club were a great support in helping me move up to the next level, and after some good performances at trials, I was invited to join the senior team in 2018.
View this post on Instagram
What's the best thing about being part of the GB team?
Being able to train with great athletes from across the country all with one common goal is one of the best things. Everyone supports each other and it helps us all keep pushing ourselves to be better and better.
What's the biggest challenge?
Winter training and in particular our altitude camps where it's just you, the erg and not enough air! But these hard times are what make us tough.
What are your career highlights?
The 2018 season culminating at the World Championships: I came 4th in the single, beating some big names in the process. But also the European Championships with Jack Beaumont in the double winning my first senior international medal, in Scotland of all places! Not to forget the many great memories I have at Henley Royal Regatta.
View this post on Instagram
What advice do you wish you could give your younger self?
Savour the moment. When you're so focused on training, racing, recovering, it's easy to miss the chances to stop and appreciate how your hard work has paid off – and the hard work of your coaches and the support of your family. Always make sure you thank those who've helped you get where you are.
How did you react to the Olympic postponement?
It was most definitely disappointing as we have all put in a lot of hard work through this year, however it was the right decision with all that is going on in the world right now. It has also given us a great opportunity to improve further for next year.
How are you finding training in lockdown?
It's definitely taking some adjustment! I'm lucky that I really enjoy cycling, and I have not long had my new bike, so it's a great opportunity to get some good miles in and a nice change from just being on the erg. Aside from that, I'm just trying to take it one week at a time and approach each session with the same focus that I would otherwise.
View this post on Instagram
Other than training, how else have you been spending your time during lockdown?
Netflix, eating and looking at cars. Although it's niche, Grassmen.
What would you be doing if you weren't a rower?
I'd love to be driving cars and some big tractors! I love all things mechanical and studied Agricultural Engineering, so if I wasn't rowing I'd hopefully be putting that to good use.
Follow Harry on Instagram @harryleask