CEO update on coronavirus (COVID-19)
An update from our CEO outlining our actions in response to the coronavirus (COVID-19) update
🚩 We have consolidated all our advice relating to the coronavirus (COVID-19) – to view this and the latest updates, please see
britishrowing.org/coronavirus
Dear Rowing Family,
As you all will be aware of, and will be experiencing, there is a huge amount of uncertainty across the country right now in relation to coronavirus (COVID-19). Whilst the situation is clearly much bigger than rowing or indeed sport, I'm sure that you, your club and many rowing events will have a lot of questions about the short-, mid- and long-term impact on your activities.
Although we have and will continue to closely monitor the situation, it is changing fast and there are no right or wrong answers, simply judgements to make with the most up-to-date information to hand. We are not experts in public health and so, honestly, I can't give you all the answers.  Having said that, I thought it would be helpful, to tell you what we're doing as an organisation and why we are doing it.
Our general principle has been, and will remain, to follow the advice from the Government and to ensure that no-one feels forced into a situation or decision that they feel uncomfortable with. Ultimately, we want to help ensure that we as an organisation and a sport minimise the risk of any spread of the virus. As a result, this morning we have taken the following actions:
We have reviewed all British Rowing-run events (i.e. those run and directly managed by British Rowing) until 30 April and taken the decision that none will go ahead as planned.  Some events will be postponed, some will be cancelled and, for some, we will seek alternative arrangements to minimise risk (e.g. looking at video conferencing solutions). In general, we have taken this decision as many of the events require rowers, parents, volunteers and/or staff to travel across the country. Encouraging unnecessary travel is clearly not sensible at present.  These travel arrangements also incur costs for the rowing community and we believe making a decision now will mean everyone has a greater chance to adjust their arrangements. A full list of the events that this affects is listed at the bottom of this page alongside the reason for our decision and will be updated at britishrowing.org/coronavirus as things change.
Our office in Hammersmith remains open at this stage, however, we have limited access to external visitors. Our staff are now being encouraged to work from home, something many are accustomed to doing. We are also advising our committees and staff to make use of video conferencing wherever possible. We are constantly reviewing this scenario and will provide updates if this changes.
At this time, the Olympics and Paralympics are going ahead as planned, however, many of the major international rowing events have been cancelled/postponed. We want to ensure the GB Rowing Team goes into the Games in the best possible shape and so we have put in place a number of protocols to manage the risk around the Team's activities and coronavirus. Whilst prioritising the health of the athletes and staff involved with the GB Rowing Team, we aim to keep the programme operating as close to normal as possible. Again, we are constantly reviewing this scenario and will provide updates if this changes.
At this stage, we don't know enough information to make any decisions beyond the end of April but will be constantly reviewing the situation.
We've considered all the information available to us in order to make the decisions above.  The factors that apply to our affiliated clubs and events may differ and, for that reason, it may still be possible for them to safely deliver rowing activities. All decisions should be made based on current information and guidance from the Government and Public Health England and applied appropriately to your specific situation. We don't know the scenario at each and every club so it's impossible for us to provide specific advice.
We are aware that any restrictions imposed by the Government will inevitably have an effect not only on rowing but also on the finances of clubs and events.  Please be assured that we are aware of this and, whilst we don't yet have the answers, we will be looking at the financial implications of the situation and communicating accordingly.
Good hygiene such as washing your hands and adhering to the NHS recommendations will help protect yourself and each other so please do encourage your friends, family and fellow rowers to follow this advice. The rowing community has a strong track record of pulling together at times of difficulty and I'm sure it will be no different in this situation.
Thank you for your understanding, and stay safe.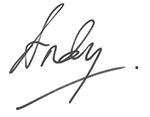 Andy Parkinson
Chief Executive Officer, British Rowing
---
Current Status of British Rowing Events
Correct as of 17.00, 16/03/20 – for the latest update please see britishrowing.org/coronavirus
| Date(s) | Event | Decision | Reason |
| --- | --- | --- | --- |
| 21/3 | British Rowing Awards | Postponed – Date TBC | Postponement available from venue, limit unnecessary travel and cost to participants |
| 21/3-24/3 | Junior Spring Assessments | Announcement pending | |
| 25/3 | Board Meeting | Moved to virtual meeting | Limit unnecessary travel |
| 4/4-5/4 | J16 Development Camp | Announcement pending | |
| 11/4 | Para Talent ID Day | Postponed – Date/format under review | Limit unnecessary travel |
| 10/4-12/4 | U23 & Development Squad Trials | Cancelled | Limit unnecessary travel |
| 25/4 | Junior Inter-Regional Regatta | Cancelled | Limit unnecessary travel |
| 24/4-25/4 | GBRT April Junior trials | Cancelled | Venue has restricted access and limit unnecessary travel |
| 24/4-26/4 | World Class Start Testing Camp | Cancelled | Venue has restricted access, no alternative location and limit unnecessary travel |
| 19/4 | Shape Rowing's Future – British Rowing Discussion Day | Seeking alternative arrangements | Limit unnecessary travel |
| Various | Women's Training Days | Under review | Small numbers, regionally delivered so no national travel and no overnight accommodation |
| Various | Coaching Courses | Postponed | |
Date(s):

21/3

Event:

British Rowing Awards

Decision:

Postponed – Date TBC

Reason:

Postponement available from venue, limit unnecessary travel and cost to participants
Date(s):

21/3-24/3

Event:

Junior Spring Assessments

Decision:

Announcement pending

Reason:

--
Date(s):

25/3

Event:

Board Meeting

Decision:

Moved to virtual meeting

Reason:

Limit unnecessary travel
Date(s):

4/4-5/4

Event:

J16 Development Camp

Decision:

Announcement pending

Reason:

--
Date(s):

11/4

Event:

Para Talent ID Day

Decision:

Postponed – Date/format under review

Reason:

Limit unnecessary travel
Date(s):

10/4-12/4

Event:

U23 & Development Squad Trials

Decision:

Cancelled

Reason:

Limit unnecessary travel
Date(s):

25/4

Event:

Junior Inter-Regional Regatta

Decision:

Cancelled

Reason:

Limit unnecessary travel
Date(s):

24/4-25/4

Event:

GBRT April Junior trials

Decision:

Cancelled

Reason:

Venue has restricted access and limit unnecessary travel
Date(s):

24/4-26/4

Event:

World Class Start Testing Camp

Decision:

Cancelled

Reason:

Venue has restricted access, no alternative location and limit unnecessary travel
Date(s):

19/4

Event:

Shape Rowing's Future – British Rowing Discussion Day

Decision:

Seeking alternative arrangements

Reason:

Limit unnecessary travel
Date(s):

Various

Event:

Women's Training Days

Decision:

Under review

Reason:

Small numbers, regionally delivered so no national travel and no overnight accommodation
Date(s):

Various

Event:

Coaching Courses

Decision:

Postponed

Reason:

--
Correct as of 17.00, 16/03/20 – for the latest update please see britishrowing.org/coronavirus