88 Row For Ru rowers took on BRIC17 to raise money for Bloodwise
88 rowers took on the BRIC17 challenge to raise money in support of Ruben (age 5) who is finishing treatment for Leukaemia in December
Ruben (age 5) was diagnosed with Leukaemia at 20 months old and has been undergoing treatment for three and a half years, which is set to finish in mid-December.
In support of Ruben, an amazing 88 rowers across 22 teams took on the 4km team relay at the British Rowing Indoor Championships (BRIC), presented by Visit Sarasota County on 9 December in order to raise money for the Bloodwise charity that is supporting the family.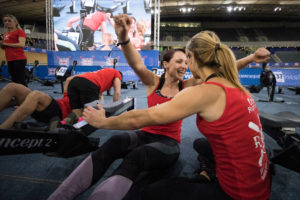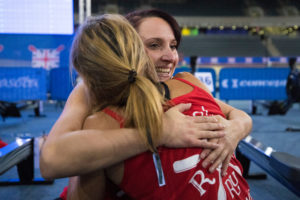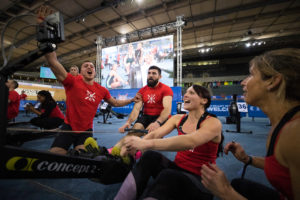 Looking to raise money for charity?
Take on a 2,000m or 4,000m team relay challenge at the British Rowing Indoor Championships 2018 and fundraise for charity.
For many of the rowers, this was their first indoor rowing event and they found it incredibly tough but worth it as they were competing for a great cause. Ruben's mum Natalie, who also competed at the event, was overwhelmed by the support from all the rowers and thrilled to have raised nearly £4,000 for the charity.
Natalie said of the support from the rowers: "It's just the most amazing feeling", as she welled up while talking about the support for Ruben and Bloodwise.
Alex Purcell, who orchestrated the fundraising efforts, managed to pick up a silver medal at the event to top off a great day of racing and fundraising.
Reflecting on the success of the challenge at BRIC, Alex said: "I think team bonding is the best way to make a challenge successful, getting different people together of all ages, genders and abilities and chucking them in the deep end gets everyone to come together."
Alex's 66-year-old mother was one of those who rowed on the day alongside Ruben's Grandad, auntie and Natalie's cousin, making BRIC a family affair. To celebrate the end of Ruben's treatment Natalie is throwing a big family party with fireworks and a guest appearance from Father Christmas.
If you'd like to take on a challenge and raise money for charity sign up for the British Rowing Indoor Championships 2018.