Triple Olympic gold medallist Pete Reed returns to rowing
Pete Reed, Olympic champion in 2008, 2012 and 2016, has returned to training with the GB Rowing Team, with his sights set on competing at Tokyo 2020
Three-time Olympic champion Pete Reed is returning to official training this week with the lottery-funded GB Rowing Team based at the national rowing centre, Caversham, with the ambition of competing at his fourth Games in Tokyo in 2020.
The decision has not been taken lightly by the 35 year old because of the intensity of training needed to win at international level in one of the most demanding of Olympic sports.
"I have taken my time but still have the passion for the sport," said Reed who has kept himself fit away from Caversham whilst making his mind up.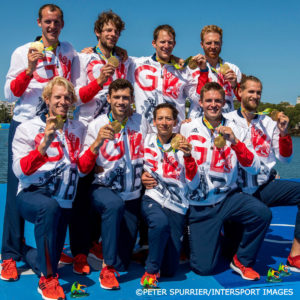 The Royal Naval officer added: "I obviously want to see how it goes rather than making grand statements about gunning for a fourth gold in Tokyo. The GB Rowing Team has a hugely dedicated and strong men's squad and I know that, as usual, I will have to battle every stroke of the way to win a place in a significant boat."
Reed first burst onto the national scene in 2003, making the final of the coxed four at the World U23 Championships, just over a year after taking the sport up seriously at the University of the West of England.
In 2001, while serving on HMS Exeter, he entered a fleet-wide Royal Navy fitness challenge on the rowing machine and posted the fastest time.
Renowned for his legend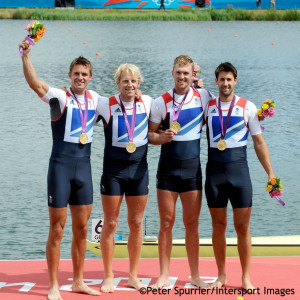 ary lung capacity, Reed went on to join the GB squad in 2004, row and win with Oxford in the 2005 Boat Race, before settling into a high-achieving men's four, coached by Jurgen Grobler, that won multiple World titles before taking gold at Beijing 2008.
On London 2012's 'Super Saturday', Reed added a second men's four Olympic gold in front of a roaring home crowd at Dorney Lake.
In Rio he added a third gold, this time in a men's eight that won so emphatically in the last race of the whole Olympic Regatta on the Lagoa Roger de Freitas, beating their perennial rivals from Germany.
Beyond rowing, Pete's passion is for photography. There are few occasions when not training that he is seen without a camera of some type in hand.
Sir David Tanner, Performance Director for British Rowing, welcomed Reed back: "There is no doubt that Pete is one of the most dedicated and talented rowers of his generation.  It goes without saying that we are delighted to welcome him back and know that he will work hard with our coaches and support team as we build towards the 2017 World Championships in late September in Sarasota, Florida".