Heather Stanning announces her retirement from rowing
Heather Stanning retires after 10 years in the sport, during which time she won two Olympic Games golds and two World Championships titles
Double Olympic champion Heather Stanning has announced she will retire from rowing after ten years on the water.
Partnering Helen Glover, Stanning took gold in the women's pair at both London 2012 and Rio 2016, with the duo enjoying an unbeaten streak dating back to 2011.
Combining her Olympic ambitions with a career as a Major in the British Army, Stanning returned to military action after the London Games, completing a tour of duty in Afghanistan with the Royal Artillery in 2013.
"I started rowing for the social and fun side of the sport at university, but Paul Stannard showed me I had potential in the sport and guided me through my early years, at U23s and then onto the senior team," Stanning said.
"Winning with Olivia [Whitlam] at U23s sparked a desire within me to aspire for bigger things.
"I must also thank Eira [Parry] and Miles [Forbes-Thomas] for their help and coaching as Helen and I started out with the team, but partnering with Helen and Robin [Williams] has been the dream career. I could not have wished for anyone else to share the Olympic journey with."
Stanning is a product of the GB Rowing Team Start Programme, taking up rowing when she attended the University of Bath in 2006 – where she studied sports technology – winning her first major medal at the World U23 Championships in 2007.
It was in Bath where she formed her partnership with Glover, who was working in the city as a teacher before taking up the sport. Since 2011, Stanning and Glover are unbeaten in 39 international events.
Two of those events netted the Stanning World Championship golds in 2014 and 2015, as well as 10 World Cup titles and two European Championships.
"It's hard to identify a key highlight. Obviously winning back-to-back Olympic golds is up there, but also our first World Championship gold was a big highlight, because of the year we'd had as a crew and what we had to overcome to achieve that," she added.
"Throughout my rowing career I have been continually supported by the Army and I am forever grateful. It has made transitioning from sport to another career much easier…having the ability to slot back into a life I knew before being an Olympian was so helpful for me post London, and now, as I end my rowing career, I have something I know to immediately throw my focus and energy into."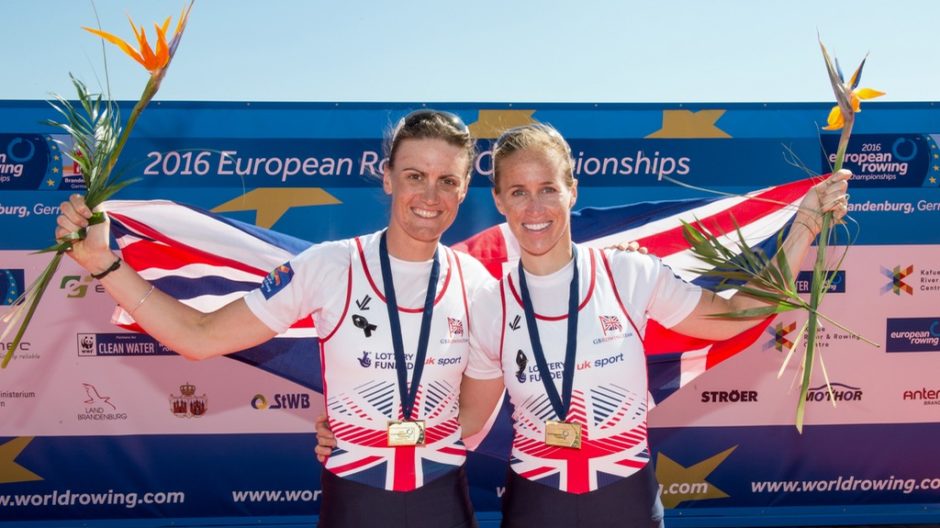 Sir David Tanner, British Rowing's Performance Director said: "It has been a privilege to work with Heather over the past decade from her induction into rowing through Start under coach, Paul Stannard.
"In the pair with Helen Glover she raced in one of the most exceptional crews that world rowing has ever seen. She has balanced this impressively with a successful career in the British Army, which is testament to Heather's determination and dedication to rowing, combined with a strong relationship with Helen both on and off the water."
Glover, Stanning's partner in the boat, added: "Heather has been my teammate for six years and in that time has been my voice of logic, a driving force, my friend, and my maid of honour.
"I'm fortunate enough to have sat at the start line of two Olympic Games with Heather. There is nobody else I would have wanted in the boat with me in those moments. She is dependable, determined, and a formidable athlete. The Army has given us both incredible support and I am sure she will continue to flourish in her career.
"Thank you, Heather, not just for the success we shared, but for making it the most fun journey possible."
Major General Shaun Burley, Director of the Army Sports Control Board, said of Stanning: "She is absolutely unique. To have a double Olympic gold medallist, a national treasure and one who is proud to be serving as an Army Officer and throughout has maintained her contact with the Army to ensure she has kept herself up in the hunt, competitive for promotion and competitive to continue a long standing career is remarkable giving all the pressure on her to do everything else for her sport."
Heather's announcement to retire was made at the Army Sports Awards 2016, held this evening at the Royal Military Academy, Sandhurst.