"The Start of my Olympic dream… in the school lunch queue"
Potential Olympians from across the country are gathering at the National Water Sports Centre in Nottingham this weekend for the second GB Rowing Team Start camp of 2016.
The event will see coaches and rowers from the 12 regional Start centres, hosted at clubs and universities across Britain, gather for three days of training, racing, advice, support and camaraderie.
It has been another productive winter of recruitment for GB Rowing Team Start, the Lottery-funded programme which identifies and develops rowers with the potential to perform at an Olympic level.
Fourteen members of the GB senior squad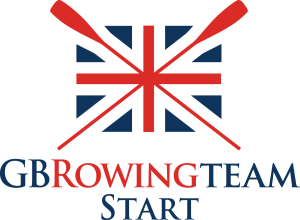 currently preparing for this month's Rio 2016 Olympic Trials are graduates of the highly-successful programme, including four reigning Olympic Champions.
The women's pair of Helen Glover and Heather Stanning both developed their talent with the Start centre at the University of Bath and Minerva Bath RC, while Alex Gregory (men's four) and Kat Copeland (lightweight women's double scull) trained with the Start centres at Reading RC and Tees RC respectively.
Among the Start graduates striving to make their Olympic debuts this year are Olivia Carnegie-Brown, a multiple World Cup and European Championship medalist, and Karen Bennett, who won World Championships silver in the women's four during a breakthrough 2015 season.
I had rushed to lunch with my friends and we were waiting in the queue when suddenly people started to be picked out by our sports teachers
Neither had rowed before they were identified by Start, with Carnegie-Brown's introduction to the sport coming while she was stood in a lunch queue at Queen Anne's School in Caversham.
"I had rushed to lunch with my friends and we were waiting in the queue when suddenly people started to be picked out by our sports teachers," she recalled.
"The GB Rowing Team Start testers were in and they were looking for people to take part. I tried not to make eye contact because we had a good place in the queue but I soon got plucked out and taken to the gym where a host of tall girls were being measured for their height, weight and fitness."
Carnegie-Brown – who last season helped qualify the women's eight for Rio 2016 – met all the criteria and was offered a place on the Start programme at Reading Rowing Club.
"I rowed after school and on the weekends at first," she said. "The excitement of a new sport and the prospects it might hold motivated me to be much more effective with my time management and taught me that I had to be more organised to fit the training and school work in."
The hard work soon began to pay off for Carnegie-Brown, who won medals at World Junior and World U23 Championships before establishing herself in the senior team during this Olympiad.
"All that I learnt put me in good stead for university and the senior team," she said. "I often look back and wonder how on earth I fitted everything in."
Meanwhile Bennett, like fellow Start graduates Helen Glover and Vicky Thornley, was a keen sportswoman who had never considered a career in rowing until, in 2007, she saw an appeal by five-times Olympic champion Sir Steve Redgrave.
"He was on television talking about the Sporting Giants Talent ID scheme," Bennett said.
"He was saying about how young people should apply who had a strong background in sport and were tall. Then he said that you could be a potential Olympian – this really grabbed my attention and I knew I'd regret it if I didn't apply.
I met some amazing people on Start, not only those I trained with every day but the people I saw every month for the Start camps
"I was successful during the ID testing and put on the GB Rowing Team Start programme, rowing out of Clydesdale RC.  I had never rowed before and to be honest I wasn't that interested in it. I remember watching rowing on the television during the Sydney 2000 Olympic Games but that was really the only time I had seen it.
"I thought I'd give it a go, though, to see if I liked it and I did – it was a new challenge.
"I trained in Glasgow before moving south in 2010 to the then Start centre at Molesey BC when I started university.  I have to admit the move was very daunting as I was leaving my family and friends to go somewhere I'd never been before and where I only knew a handful of people.
"But those handful of people were Start rowers at Molesey, so that eased my mind and I soon settled in because of this. I met some amazing people on Start, not only those I trained with every day but the people I saw every month for the Start camps.
"The camps were really beneficial as you could measure the progress you were making and it was a good place to practise racing. It was something to aim towards in training, knowing you could practise making those changes under pressure and try something different – if it didn't pay off it was OK because it was something to learn from.
"The psychology sessions on camp were also very good as they made me think outside the box and taught me different strategies I didn't know or use before – I still use them now.
"I wouldn't be where I am today without Start, I probably wouldn't even be rowing. Start is great for beginners and taught me a lot in a short period of time."
Click here to find your local GB Rowing Team Start centre and learn more about the talent development programme, including the criteria for testing.